Wool-Aid items are beginning to arrive in Nepal for distribution. We have shipped 23 boxes to Nepal so far, some containing items specifically in colors for the young monks, and some in a full range of colors for distribution to needy children in remote villages and elsewhere. Not all of those boxes have been received yet — it takes a month, and sometimes much more, for our boxes to reach them. Additional boxes will be shipped to help warm the children this winter.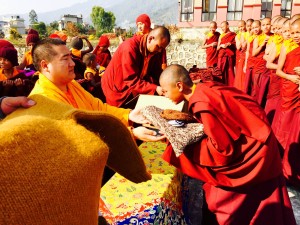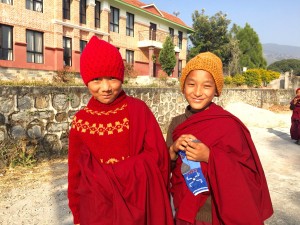 As new young monks are welcomed into the community, they have been given a warm hat, a sweater, and a pair of socks sent by Wool-Aid: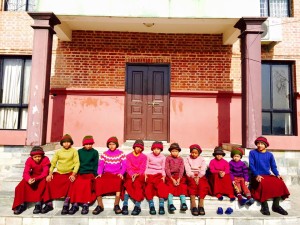 Heartfelt thanks for all your loving contributions for the young monks in Nepal!