Wool-Aid is pleased to have been able to help three communities in Canada this fall through the Warm Hands Network: the Innu in Sheshasuit in northern Labrador, the Cree in northern Ontario, and the Inuit in Nunavut.
We received a request to provide sweaters for young people in Sheshasuit before they headed out on their ice fishing and hunting trips. In addition to 45 sweaters, were able to send 10 vests, 84 hats, 21 pairs of machine washable socks, 12 pairs of mittens, and 6 pairs of neck warmers and/or leg warmers: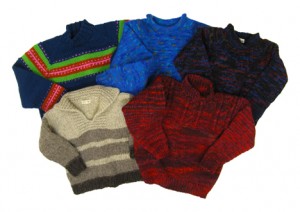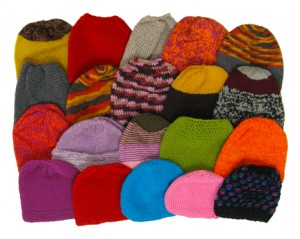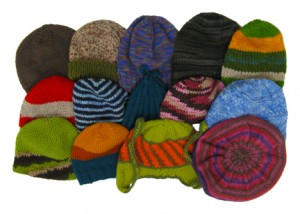 We sent additional items to the Cree in northern Ontario, including items from the Baby Shower campaign that are not pictured below. All in all, we sent a total of 68 hats, 19 baby sweaters, 6 baby sweater/hat sets, 1 pair baby socks, 4 vests, and 1 machine washable blanket to the northern Ontario community.
And last, but not least — even though these items were the littlest — are the hats and mittens that were sent to Inuit Daycare Centers in Nunavut. We sent 101 hats and 86 pairs of mittens to the children from Wool-Aid: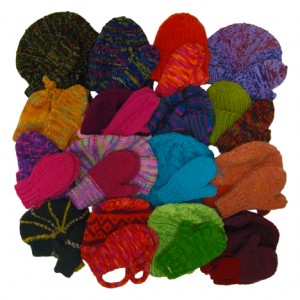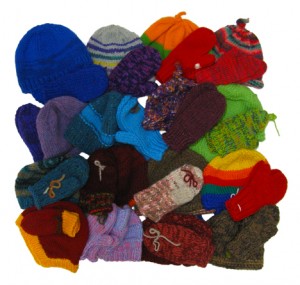 Heartfelt thanks to all of you who made these shipments possible, whether through your lovingly knit or crocheted handiwork or your contributions toward the cost to ship them up north. You truly make a difference in the lives of many children.